Performance during the Night of Philosophy
During the Night of Philosophy 2016 in Groningen, visitors were able to apply for a philosophical passport with the 'Customs Bureau of Thought'. After a brief interrogation, the document was immediately granted at the temporary customs bureau in the Forum Images foyer.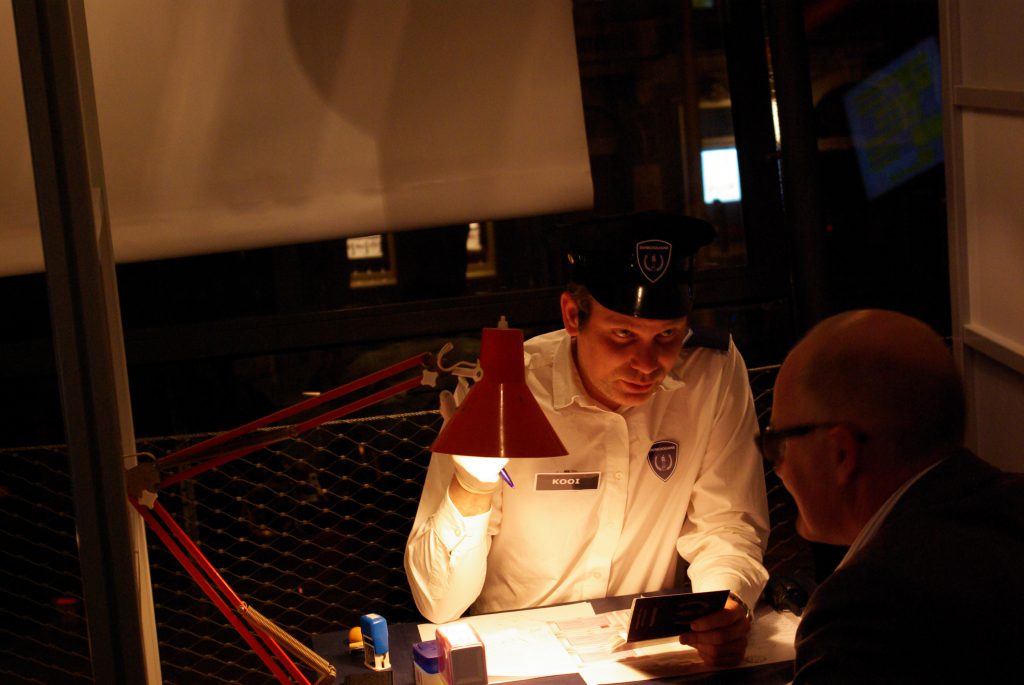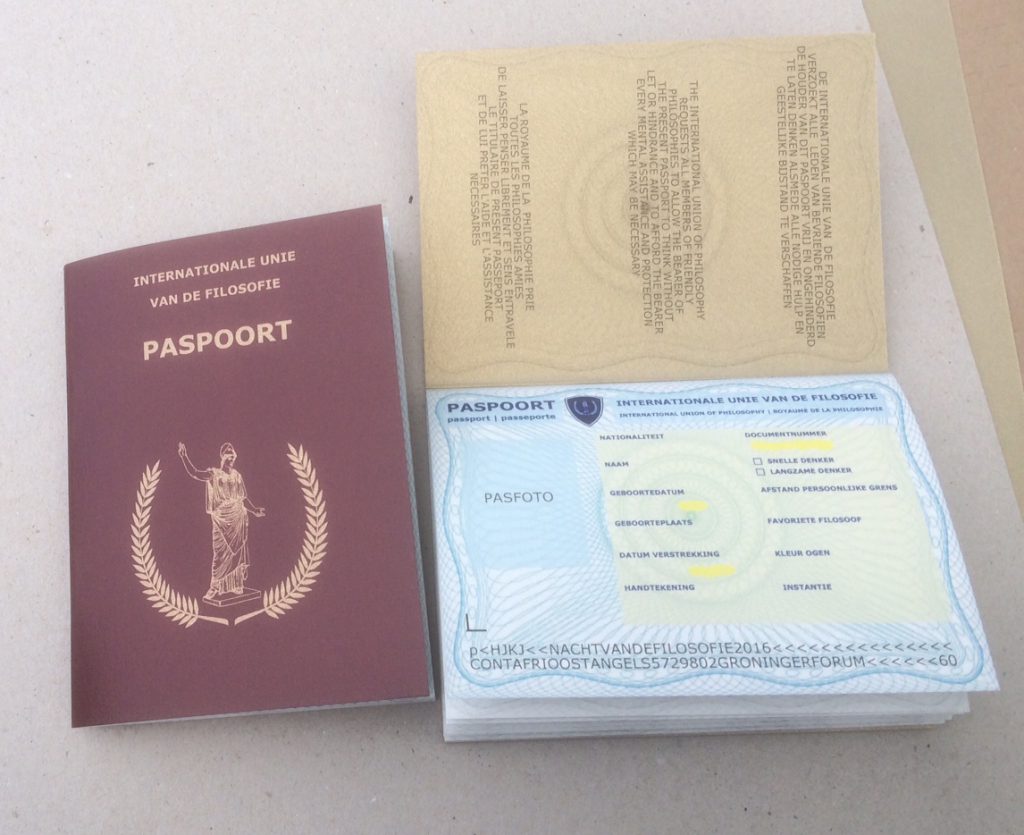 THE INTERNATIONAL UNION OF PHILOSOPHY REQUESTS ALL MEMBERS OF FRIENDLY PHILOSOPHIES TO ALLOW THE HOLDER OF THIS PASSPORT TO THINK FREELY AND WITHOUT PREFERENCE AND TO PROVIDE ALL NECESSARY HELP AND SPIRITUAL ASSISTANCE
In order to gain access to other philosophies such as Eastern and African philosophy, a visa could also be requested. These were only issued after an extensive visit by the employees of the visa service.